T&A Survey is currently conducting a large combined survey into the possible presence of UXO and WWII archaeological values ​​for the entire municipality of Súdwest-Fryslân, with over 900 km2 the largest municipality in the Netherlands. This municipality also includes the town of Offingawier, where an American bomber crashed in WWII.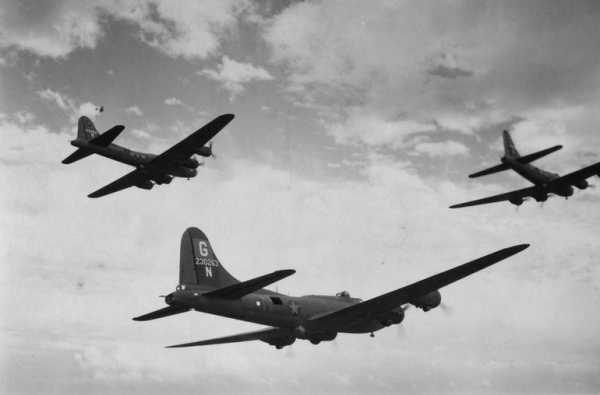 Marking the crash location
The Missing Airmen Memorial Foundation, together with the Dorpsbelang Offingawier and the land owner, has developed a plan to mark the site of the crash in Offingawier with an information panel. The story of the flight and its crew will be told and everyone involved will be given a face.
Almost half of the amount needed to realize the information panel at Offingawier has been raised, but the organization is still in need of financial support. T&A Survey has therefore contributed to te information panel. Click here for more information or to make a contribution.

The crash
B-17 42-3488 of the 385th Bomb Group, 548th Bomb Squadron, USAAF, had taken off from Great Ashfield (UK) on 11 December 1943 and headed towards the German port city of Emden. After the bombs were dropped, the bomber was hit by anti-aircraft guns. Above the province of Groningen a number of German fighters launched the attack. The plane was so damaged that several crew members decided to abandon the B-17. They landed safely. The aircraft eventually crashed into a meadow near Offingawier. Side hatcher Hall and ball turret gunner Husband, who were killed in the incessant attacks, were found in the wreckage.
Airplane recovery
In December 1943, the remains of the once mighty machine were recovered by the Germans. The recovery went smoothly, because the plane had come down in a glide flight. The last remains were cleaned up in 2007. Among other things, an engine plate and remnants of the petrol tanks were found.