For several customers T&A has performed measurements in deep water. Generaly,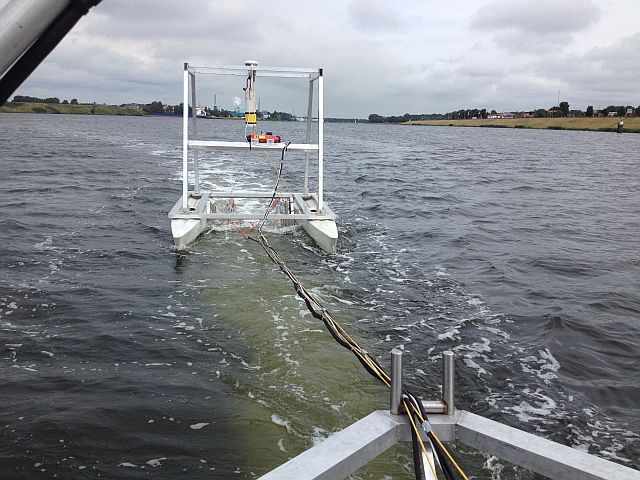 for similar project a so-called 'Fish' of AUV is used to look for large objecs like ship or airplane wrecks. The detection of relatively small objects, like aerial bombs, is more challenging. In order to perform a good data analysis, accurate GPS positioning is essential.

T&A's underwater detection tool is follows the waterbottom and is equipped with probes hanging just above the waterbottom, even at a depth of 12 meters. This way the maximum reach of the measuring probes into the waterbottom is optimally used.

Contact us to learn more about waterbottom detection in deep waters!