Research and Development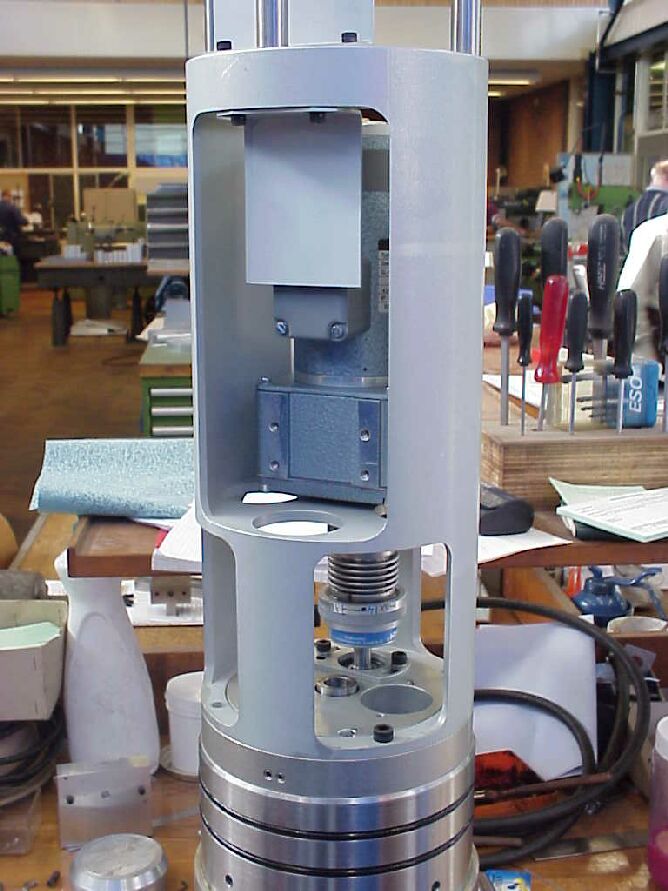 T&A is active in developing innovative geophysical hardware and software. The involvement of T&A extends from the complete project management to the supply of special technological knowledge. T&A conducts research projects as well as field surveys, thus the company deals both with theoretical and practical issues. In many cases, T&A provides the link between theoretical knowledge and practical application that is often absent in such projects.
Our team consists of highly skilled specialists with different backgrounds (technical as well as commercial), all of them sharing the same dedication to develop high quality solutions for any given task with regard to time and expenses involved.
The projects of our Research and Development department are often supported financially by means of subsidies and loans from the Dutch government and the European Union. T&A works closely together with various national and international research institutes and universities in the field of geophysics, mechanics and electrical engineering.
At the same time, T&A performs geophysical research and development projects for third parties. These projects cover feasibility studies and theoretical knowledge, as well as the design and construction of prototypes for geophysical survey gadgets.
The Research and Development projects of T&A include the following activities:
Project management
System engineering
Theoretical modelling
Software development
Testing and evaluation
Grants and loan applications
Business development and commercialisation
TISA
3D Borehole Radar
prototype
The patented TISA 3D prototype is a breakthrough technology as it allows, for the first time, radar survey at greater depths with very high accuracy in difficult surroundings. We are currently working on the 2nd generation prototype.
With this revolutionary new technology, new aspects have been introduced into the Ground Penetrating Radar society, amongst other things the real-time sampling. Of particular importance is also the ability to focus with the help of reflectors, allowing the whole GPR system to be installed in a narrow tube without concessions to directivity.
Learn more >>

Other Projects
Recently, T&A has been involved in a number of various research and development projects on behalf of commercial enterprises. These projects mainly concern feasibility studies for new possible applications of existing gauges, or possibilities for the integration of the gauges into hydraulic engineering and road construction systems. The projects are often carried out under the pledge of secrecy.
Publications
Leading specialist journals as well as international conventions and symposiums regularly publish scientific articles about the innovations of T&A. Most of them are available for download at our website.

PublicationsTechnical feasibility study for oil field applications of 3D borehole radar technologies
Permittivity measurement results of crude oil/brine rock samples
Auteurs: E.C. Slob, A.G. Gorriti
Article and ordering information
Article Tenth International Conference on Ground Penetrating Radar, 21 - 24 June 2004, Delft, The Netherlands
Experimental Data of a directional Borehole Radar System for UXO detection
Authors: Ronald van Waard, Stefan van der Baan, Koen van Dongen
Download PDF file (0,2 MB)
Article Subsurface Sensing Technologies and Applications - Vol 4, no 4 - October 2002
A directional Borehole Radar system
Authors: Koen van Dongen, Ronald van Waard, Stefan van der Baan, Prof. Peter van den Berg (Delft University of Technology), Prof. Jacob Fokkema (Delft University of Technology)
Download PDF file (0,4 MB)
Article First Break September 2001
New Feature: 3D borehole radar technology development aims to transform drilling applications
Author: Ronald van Waard
Download PDF file (0.5 MB)
SPIE Congress San Diego 28 July - 5 August 2001
A three-dimensional imaging technique for a directional borehole radar
Author: Koen van Dongen
Co-authors: Prof. Peter van den Berg (Delft University of Technology), Prof. Jacob Fokkema (Delft University of Technology)
Download PS file (3.7 MB)
Download PDF file (0,8 MB)
IEEE Congress Boston 8 - 16 July 2001
A Directional Borehole Radar: Numerical and Experimental Verification
Author: Koen van Dongen
Co-authors: Prof. Peter van den Berg (Delft University of Technology), Prof. Jacob Fokkema (Delft University of Technology)
Download PS file (0.7 MB)
Download PDF file (0.2 MB)
Symposium TNO-FEL 8 June 2001
Author: Koen van Dongen
Co-authors: Prof. Peter van den Berg (Delft University of Technology), Prof. Jacob Fokkema (Delft University of Technology)
Download PS file (4.6 MB)
Download PDF file (1.0 MB)