UXO Research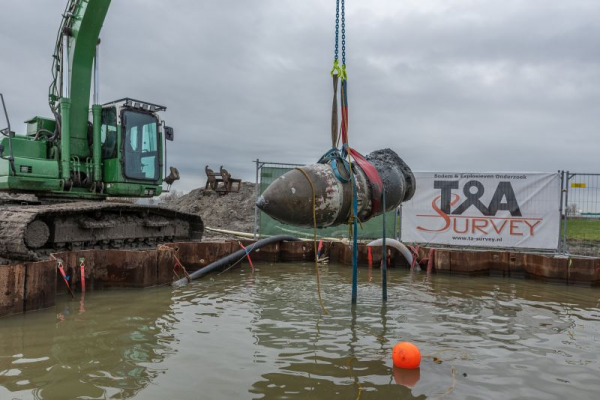 In many parts of the Netherlands Unexploded Ordnance (UXO) from World War II, including aerial bombs, grenades, mines and ammunition, can still be found in the subsurface. UXO investigation maps the risks and the presence of explosives left behind in World War II.

Our approach: 3 phases
Our UXO survey consists of 3 phases:
Why T&A?
T&A's approach of UXO investigation very often results in a considerable reductions of costs and time:
High quality preliminary UXO research limits the area to be surveyed in the detection phase.
Use of innovative UXO detection techniques gives a 3D image of the objects detected and reduced the amount of objects to be removed.
T&A is independent has no interest in extensive, superfluous digging activities.
UXO investigation can be combined with geophysical, environmental or archaeological research.
T&A has its own team of certified UXO divers.