Environmental research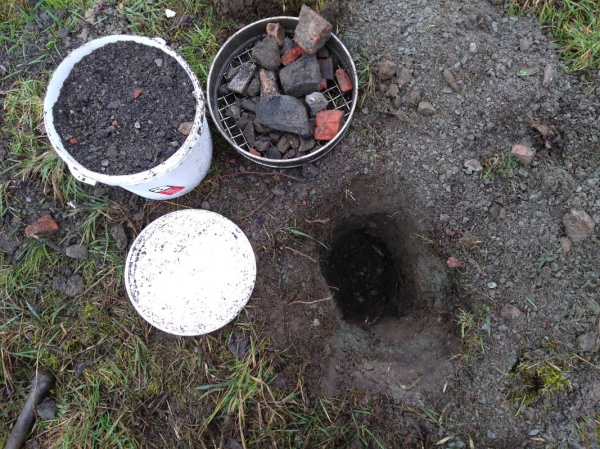 Environmental research maps the pollution of soil or waterbottom. In case pollution is found, T&A determines the human, ecological and contamination risk factors. If soil remediation is required, T&A will find the most efficient method.
The field research is carried out by qualified and fully certified environmental research agencies. The chemical analyses are carried out by qualified laboratories.
T&A's approach
:
T&A applies innovative research and remediation methods.
T&A is part of a network of specialised companies, so up-to-date knowledge and equipment are optimally available.
T&A has a multidisciplinary approach, leading to surprising solutions.

T&A can combine environmental surveys with geophysical, archaeological or UXO research.
T&A is well known regionally and has good access to archives,government services and authorities.
In certain cases, asbestos research is compulsory before starting an environmental soil survey. T&A carries out this survey together with other specialized companies.

Before starting a regular soil survey, the surface of the location is visually checked for the presence of suspect materials. If the researchers find any suspicious materials, soil samples will be taken. If the location is non suspect, the regular soil survey can take place.

T&A also offers the possibility to assess the presence of asbestos in buildings.

A remediation plan gives a detailed description of the most suitable remediation method resulting from the remediation survey. T&A Survey brings together all parties needed for a quick and efficient remediation. T&A also takes care of the communication with the authorities. After the completion of the remediation, the results of the project are presented in a report.
Soil remediation has become a very common concept. Soil remediation is the cleaning of contaminated soil and groundwater in and/or around urban areas where there is a direct threat for humans.
In the Netherlands it is increasingly common to perform a remediation process, which saves the ecological value of the (sub)surface. This way of remediation requires knowledge of the ecosystem and it is called a nature or ecological remediation.T&A is specialized in ecological remediations and has in-house ecologists who can perform these projects. This way old landscapes and geomorphological details can be saved for the generations to come.