Geophysical Survey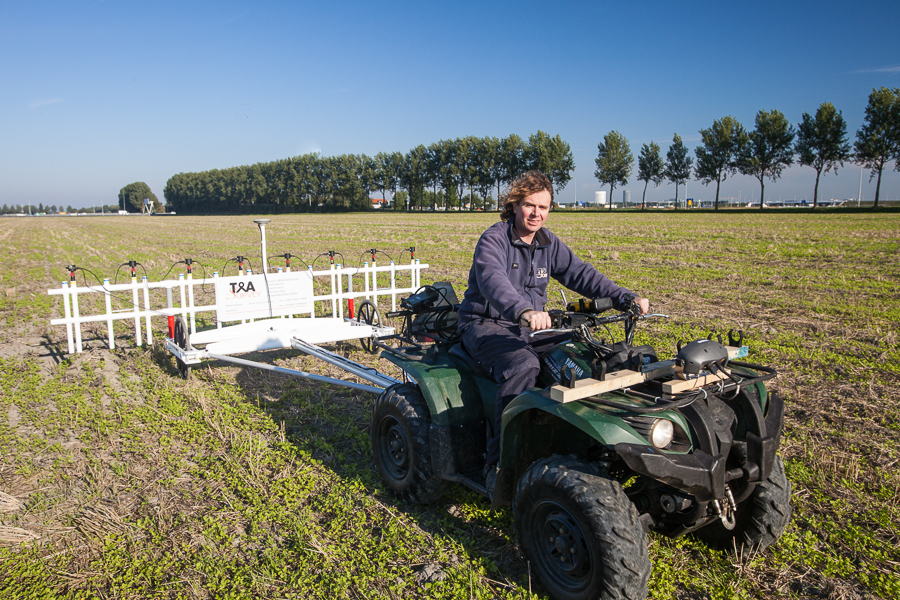 Geophysical research maps the subsurface and constructions in the subsurface, usually without having to drill or dig. The depth of the investigation can vary from a few centimetres to many kilometres.


Our approach
T&A owns a wide range of geophysical techniques for the mapping of the subsurface and underground constructions. Based on our knowledge and experience we decide which technique will lead to the best results for each individual case. Important factors in the decision making process are the goal of the survey and details like the desired depth range, location specific circumstances, accuracy and speed of measuring, costs of measurement and data analyses.
Carrying out measurements
The measurements are done by moving the equipment over the location, either by foot or using a quad or a boat. Objects or geological transitions in the subsurface directly or indirectly influence the signal transmitted by the measuring equipment or the naturally present magnetic fields. The geophysical techniques detect this and create a 3D image of the subsurface.
Borehole research
Small, deep-lying objects or thin ground layers with small property differences are very hard or sometimes even impossible to trace. If the mapping of the investigation's target is not possible from the surface, the equipment is brought closer to the target by using a borehole.
Results
In most cases the collected data needs to be analysed and reported at the office. Depending on the goal of the investigation the results are presented in an overview map, a cross-section profile or an outlining map of the subsurface.
Why geophysical research?

It provides continuous information about the subsurface instead of just local information from drillings and/or probes.
Due to faster, innovative techniques, the research is more cost-effective.
It provides solutions to problems regular methods are unable to solve.
It reduces the risks of unexpected deviations (objects) in the subsurface, which can cause extra costs and delays.
Due to the non-destructive techniques, it reduces inconvenience to the surroundings. Subsequently, digging activities are carried out in a well defined area.