Project: Finding Construction Piles at a Shipyard
The Netherlands is very active in shi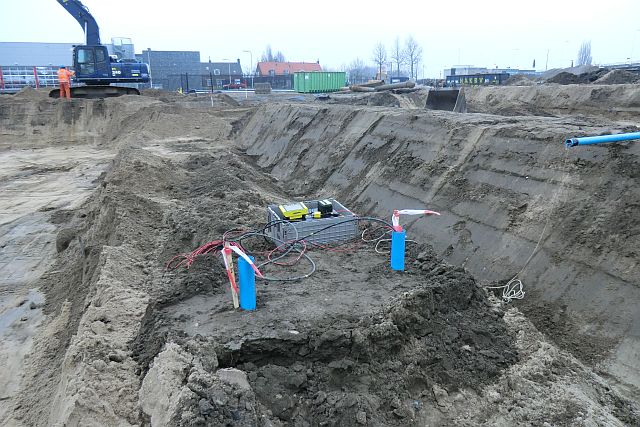 pbuilding. Major shipyards are gathered around the mouths of the great rivers and in the large ports of the country. The reworking of the land by the sea and intensive agriculture have made the soil very heterogeneous, wiping out previous building history. In addition, many UXO's ended on the Dutch ports during World War II.
T&A Survey investigated for a client as to whether a target site for a future shipyard (inset figure) was loaded with old construction piles or with UXO's. This was done to prevent large excavation costs for false readings of possible UXO's. Given the anticipated depth, dimensions and material of the two types of objects, TISA 2D was chosen to tell the objects apart.
Process
Surface magnetometry was used first to define the regions of interest and to define the target locations for TISA 2D. Several boreholes around each target locations were drilled and TISA 2D deployed to distinguish the two types of objects. The soil conditions on the survey site were described as intervals of dry sand and clay.
Conclusion
An example of an imaged pile can be seen in the figure below. The elongated reflection in a depth range of 6-11 meters below the surface indicates the presence of a pile, rather than a point shaped UXO. With the results of this survey TISA 2D could explain the nature of the magnetic disturbances and prevent the need for an expensive UXO excavation. TISA 2D is the right tool for these kinds of jobs, as it is highly sensitive to planar reflectors like piles and pillars.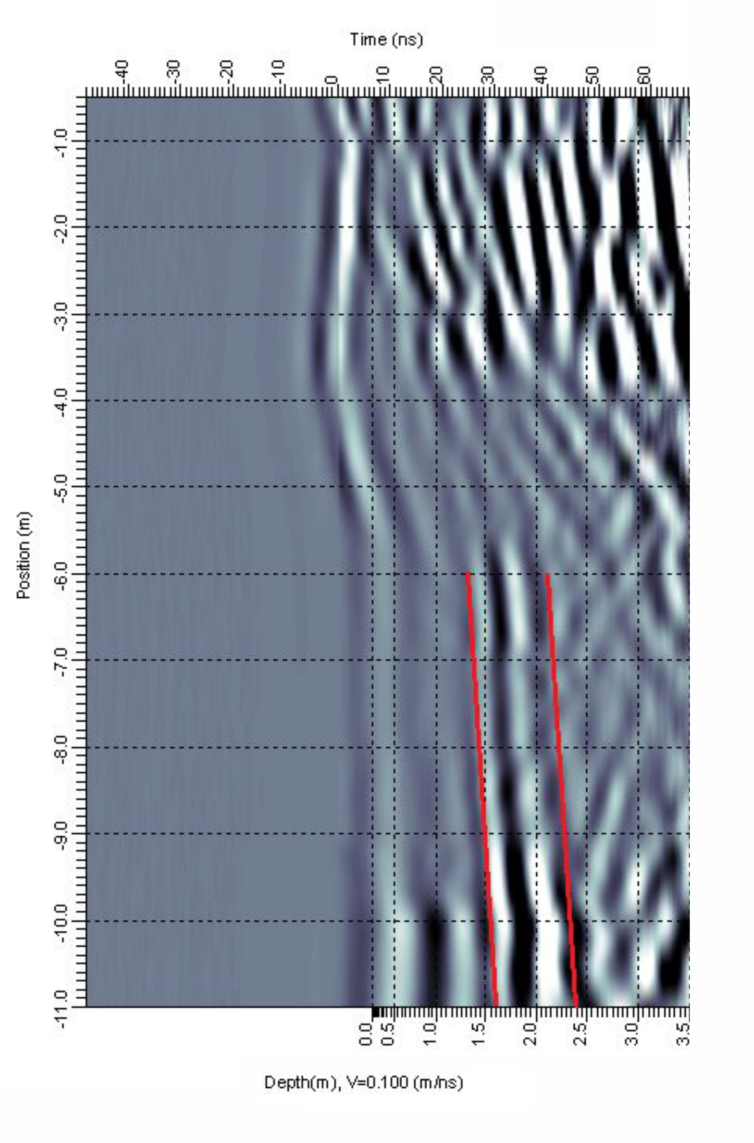 < The elongated reflection with a length of several meters indicates the presence of a pile instead of an UXO.