Project: Concrete Wall Location
Structural remnants of World War II (WWII)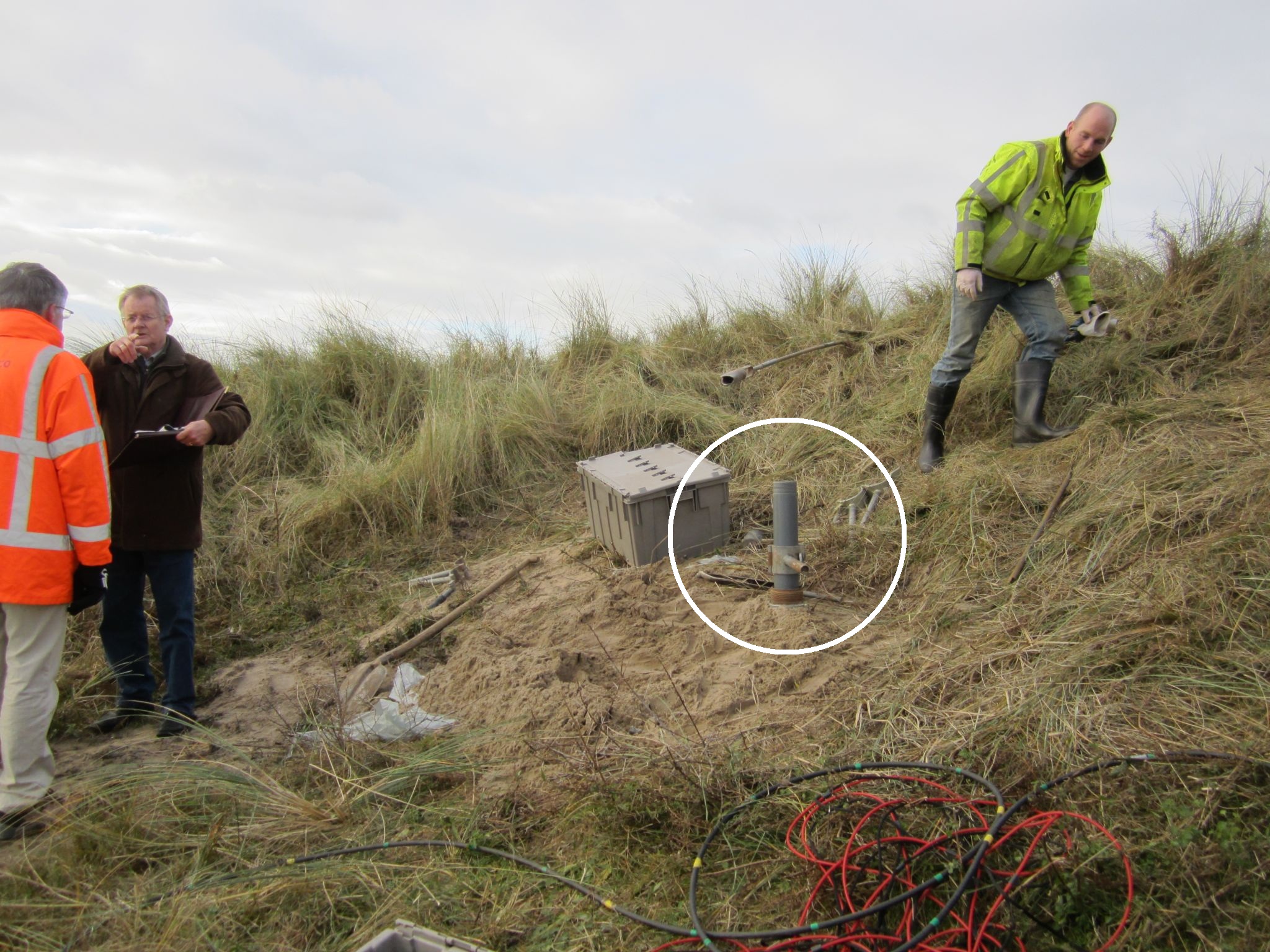 infrastructure even today still presents problems. A new construction project in the Dutch seaside town of Noordwijk was plagued by not knowing the precise location of the remaining tunnels adjacent to an old WWII bunker. The new construction required the determination of the exact location of these tunnels to conduct precise steered drilling for a new underground power line.
Process
To assess the locations of the tunnel network, two boreholes were drilled to a maximum depth of 11 meter below the surface. One of the two boreholes, shown in the above photo, was located approximately 3 meters from the expected lateral position of the tunnel network. From both boreholes TISA 2D reflection data were acquired and subsequently interpreted for the location of burried tunnel structures.
Conclusion
One of the two data sets shows a relatively strong reflection in a depth interval of 9-10 m below the surface. With a calculated soil velocity of 0.13 m/ns the lateral distance from the borehole was found to be around 3 meters. This reflection, as marked in the figure below, was interpreted as the top section of the adjacent tunnel network.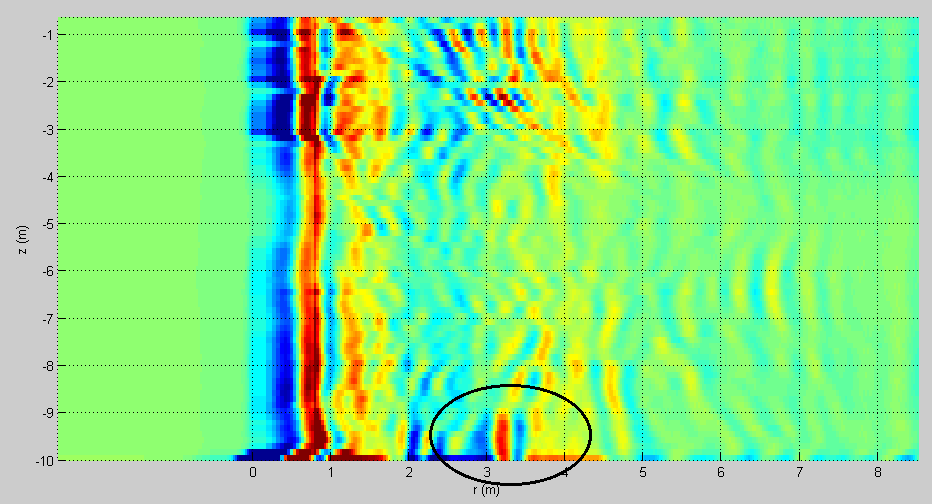 TISA 2D reflection data with the top part of the tunnel system indicated by the black circle.